Retirement Planning Near Roanoke, VA
Planning for retirement has never been so important.
Whether you're already retired, about to retire, or trying to determine if you can retire, now is the time to put together a retirement plan with a financial strategy that works for you and your family. The Ayers Financial Services team in Roanoke, Virginia believes the key to successful retirement planning starts with developing a plan that is based on your current financial situation, however, it should also include your financial goals in the future. We provide comprehensive retirement planning to help grow and help protect your life savings to allow for a future with the enjoyment you deserve.
Throughout retirement, you're faced with important decisions that may determine your financial security and lifestyle for the remainder of your life. Tax rules regarding retirement plans are complex. The IRS outlines specific requirements for each benefit plan and it's imperative to understand the tax implications of your retirement planning choices. Transitioning into retirement takes thoughtful preparation and it should be done in a coordinated and comprehensive manner.
Retirement Planning Services in Virginia
Ayers Financial Services will work with you to help simplify the process and make informed decisions to try and avoid high risk and costly mistakes. You've worked diligently to save for this time of your life, and we welcome the opportunity to help you ensure a comfortable and secure financial future. As we guide you through every step, we'll be addressing important questions like: 
When can I retire? How do I try and ensure I don't run out of money?

 

When is the best time to collect social security?

 

How do I replace my income once I stop working?

 
Which investments should I take from first?

 

Are my investments appropriate for my situation?

 

Do I have a legacy plan in place to take care of loved ones? 

 

What do I do about Medicare and Long-Term Care planning?

 

How do I work towards minimizing taxes? Are ROTH IRA's an option for me?

 
Are my investments to risky? 

 

Do I have an emergency fund? 

 

Is life insurance needed at my age? And can I get it?

 
How can we help? We devote time to discovering what your values, goals and visions are for right now and down the road. No matter your stage in retirement, we have worked with many clients from our office nearby in Virginia with our retirement planning, wealth management and investment services. We believe the best is yet to come. Speak with a Financial Advisor at Ayers Financial Services about your retirement today.  

Frequently Asked Questions:
We work in a fiduciary manner, which means we are obligated to put our clients' interests first.
We are fee-based financial planners. Which means that we are paid commissions through a client's financial products. As registered representatives we are required to sell products that are suitable for your best interest. 
What products do you use?
We use a variety of insurance and investment products to help achieve the objectives of the individual strategy developed specifically for you.
Our office is in Roanoke, Virginia on Peters Creek Road serving the Roanoke Valley and New River Valley areas.  If you are near Roanoke in Salem, Vinton, Rocky Mount, Bedford, Botetourt and even the Smith Mountain Lake area, we are here to help. Please inquire to learn what additional states we are licensed and registered to do business in.
What else should you know about us?
We are an independent firm which allows us to utilize products and services that are the best fit for you and your goals as we do not have corporate sales goals or quotas to meet. Our team of investment advisors and wealth advisors has decades of experience helping people successfully navigate retirement. Our firms' advisors and team members have earned a broad array of securities licenses and financial planning designations and complete ongoing training to stay current within our industry. Collaboratively our team brings over 100 years of financial industry experience to our clients. With almost 30 years of experience focusing on retirement income planning, Ayers Financial Services has experienced the ups and downs of the market which brings continued knowledge and consistency to our approach to your personalized planning, portfolio management and investment advisory services. 
We can also refer you to professionals who provide the following services:
Trusts
Probate
Charitable Giving
Estate Planning
Tax Planning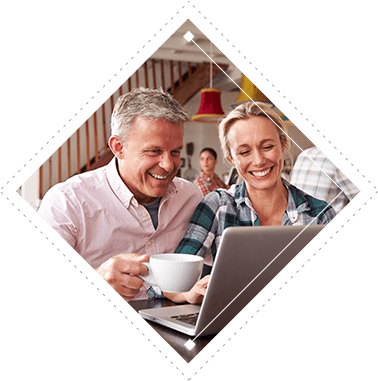 Ready to take
The Next Step?
For more information about any of the products and services listed here, request a meeting today or register to attend a seminar.