Wealth management in Roanoke, VA
Discover a guided, personalized approach to managing your wealth
We believe a values-based, comprehensive approach to your wealth is accomplished by addressing these five areas: Income, Taxes, Healthcare, Investments and Estate Planning.
We take the time to learn about your individual situation, discussing your specific concerns and goals.  To us, creating a strategy and plan customized for you and your family is just the beginning. Our Roanoke area team will continue to actively manage the peaks and valleys that can develop over time so you can enjoy your hard-earned retirement. We'll guide you through ways to help maintain and preserve your wealth, and work with you to protect your legacy.
We address these 5 key areas of Wealth Management:
Income Planning
As you approach retirement, it's important to have a clear understanding of your financial situation. Our team can help you evaluate your current income and expenses, as well as your expected Social Security and pension benefits. We'll also take into account factors like inflation and longevity, to help ensure that your money lasts throughout retirement. With our assistance, you can have peace of mind knowing that you're on track to a comfortable retirement.
Taxes
We can help to make sense of your tax situation. We'll take a close look at your current situation and develop strategies to minimize your liability. Whether you're concerned about income taxes, capital gain taxes, or estate taxes, we can help you find ways to reduce what you owe. We pride ourselves on staying up to date on the latest tax laws, so you can be confident that you're taking advantage of every opportunity to minimize your tax burden.
Healthcare
Healthcare is one of the largest expenses in retirement, and it can quickly eat into your savings. We'll work with you to create a plan that aligns with your health, budget, and retirement goals. With our help, you can make sure that your health care costs don't derail your retirement plans.
Investments
We use seasoned judgment to develop and implement an investment strategy to fit your needs and help protect and enhance your wealth. We make sure that your investment portfolio matches your personal risk tolerance, and we partner with you to understand your full wealth picture. Our programming enables you to view all your investment assets together – those that are under our management as well as those managed outside of AFS.
Estate Planning:
Thorough and collaborative financial planning, helps you to maximize what you can leave behind for your loved ones. We'll help create a comprehensive plan for your wealth that will consider your long-term needs.
Experience
When choosing a financial advisor, it is imperative to work with someone who brings industry experience and expertise to the table. You want to work with someone who has seen the changes in the stock market, our economy, tax laws, and brings knowledge of how to navigate your wealth through difficult waters. Ayers Financial Services, led by Patrick Ayers, uses a team approach to ensure someone is consistently available to assist you in achieving your financial goals.  Since starting the business in 1992, AFS has maintained a client-centered focus to be able to provide premium services to our clients.
We firmly believe that being an independent registered investment advisor is the best way to act in a five-star and fiduciary manner, serving our clients' best interests.
Disclosure located on footer of website:
We can also refer you to professionals who provide the following services:
Trusts
Probate
Charitable Giving
Estate Planning
Tax Planning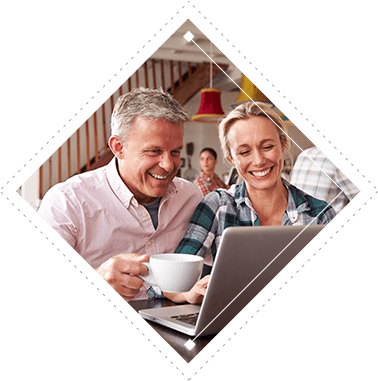 Ready to take
The Next Step?
For more information about any of the products and services listed here, request a meeting today or register to attend a seminar.